Facebook / Västerviks Museum
WARSHIP MARS
Explore the depths of the Baltic Sea and help to rediscover an archaeological sensation! You take the role of a deep-sea scientist exploring the legendary warship Mars and try to conserve what time has not yet claimed. So put on your wetsuit and dive right in!
My role
Concepting and previz.
Modelling and texturing assets like the ROV and diving scooter and making several external photogrammetry models (wheels and cannons f.e.) game ready.
VFX (lighting, particle systems etc.).
Research in cooperation with scientists and divers
---
In detail
In 2011, after 20 years of searching, Ocean Discovery successfully located Mars' remains 80 meters below sea level near the Swedish island of Öland – an archaeological sensation! Since then, dozens of diving expeditions to the once mythical ship were (and are) conducted and several artifacts were brought to the surface. However, it was decided that the wreck was to remain on the seafloor instead of salvaging it completely like the Vasa in 1961. To make the wreck and scientific data accessible to the public, a different medium was needed. Innumerable photos taken underwater were first used by Ingemar Lundgren and later realities.io, to generate a full-scale photogrammetry model. PFC was tasked to optimize and implement said model into several interactive applications.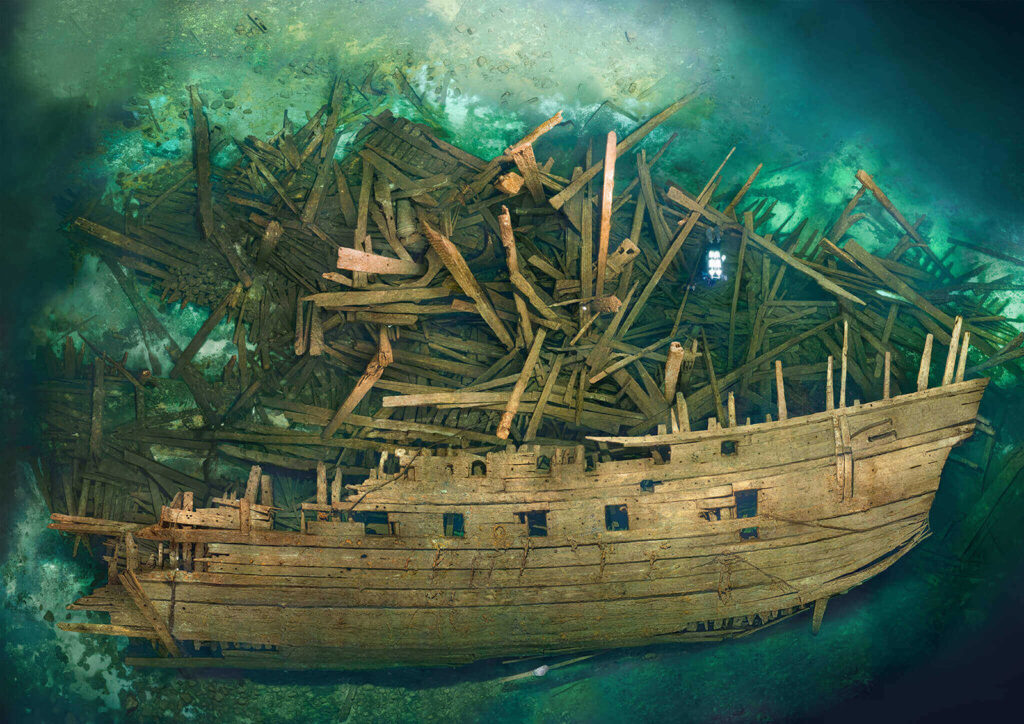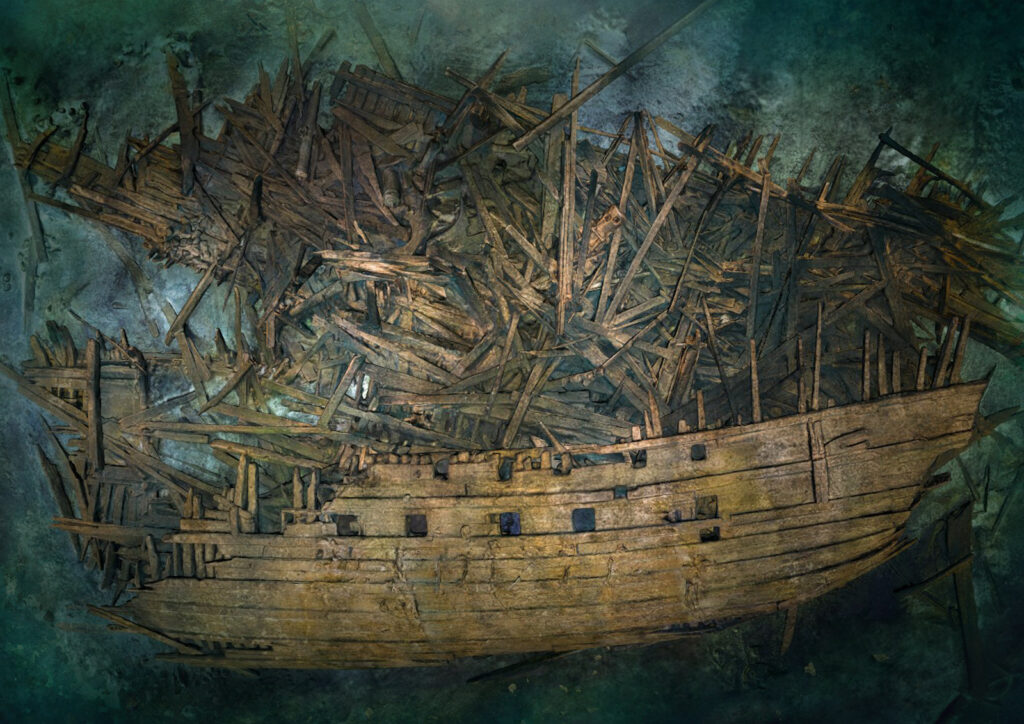 The first application was done in cooperation with Facebook. In Warship Mars for Oculus Quest, the player is tasked with the real-life work of deep-sea scientists: photographing, cataloging, and analyzing artifacts. On personal diving tours, the user can choose which set of artifacts he or she wants to go hunting for. Completed sets may contain audio snippets, 3D models, or photos from real-life expeditions. They can then be viewed in a "virtual data space" in which every discovery is stored for further analysis. Every bit of information was curated with archaeologists, scientists, and divers associated with the Mars expeditions.
The second Warship Mars app was made specifically for the Västerviks Museum in Kulbacken, Sweden. It was streamlined for a museal context by featuring a guided audio tour of the wreck site and its most important characteristics using the voices of Malcolm Dixelius for the Swedish and yours truly for the English version.